In a volatile, uncertain, complex and ambiguous (VUCA) world, robust planning has become critically important to organisations who want to succeed. Longer-term trends around the skills-gap, an ageing workforce and the continuing rise of populism are coupled with more recent challenges like declining confidence in global economic growth, a slowdown in Chinese investment and, of course, Brexit. Employees typically comprise 60-80% of a company's budget and up to 90% of its value, so workforce planning in a VUCA world has become a pressing concern for many organisations. Done effectively, workforce planning drives the execution of the business strategy, mitigates risks and creates operational efficiencies, a priority for 77% of CEOs in 2019¹.
The challenge in recent years is that the traditional approach to Strategic Workforce Planning (SWP) has struggled to adapt to the real world and only 8% of senior HR leaders getting suitable RoI from current SWP². SWP has evolved considerably from the early form of headcount planning, as part of the three horizons of workforce planning:
Horizon One – Resource Planning: looking in-year to deploy employees and fill gaps caused by a naturally evolving workforce and based on headcount projections.
Horizon Two – Operational Workforce Planning: planning for the next financial year to accomplish a business objective, typically conducted within an annual budgetary process.
Horizon Three – Strategic Workforce Planning: planning 3-5 years and beyond to understand what people will be needed to achieve a long-term business strategy, their competencies, and when and where these people will be needed.
While practitioners in the first two horizons are value multipliers when used in the right businesses, the more 'glamourous' third horizon, Strategic Workforce Planning, has enjoyed varied success. This is, in part, due to some dogmatic demarcation between horizons. More commonly, the failure is down to a consultancy approach I call the '5 Ds':
An internal or external consultant will Digest the business and workforce strategies, assembling an array of data points and modelling these into a Strategic Workforce Plan, which is Delivered to operational and HR leaders within the business before the consultant Departs. That plan is subsequently Disrupted and, inevitably, Disregarded.
The causes of the disruption are varied. Business leaders may typically expect that disruption to be a technological innovation (e.g Uber) or a black swan event (e.g the 2008 financial crisis) that creates the disruption to a plan. Typically, it is down to two things:
1. Strategy – most strategies are fragmented, particularly over time and scale, and many don't take into account the way in which work is done: the roles that create disproportionate value, the behaviours driving demand and the informal networks that deliver outside process. The snapshot taken during a 'discovery phase' may not match reality or contain flaws that are multiplied when translated into a plan.
2. Capability & Capacity – an internal SWP consultant may be caught off-guard by external megatrends that render a plan undeliverable, whilst an external SWP consultant may be tripped-up by a corporate culture that didn't factor as a data-point in their initial modelling, or a wider internal transformation that forms a critical dependency to the plan. In either case, both are usually halted by a new and immediate demand that drags capability and capacity in a direction contrary to the plan.
Workforce Planning needs reinventing to be fit for purpose in the real world! At the CIPD Talent Management and Workforce Planning Conference I will introduce Agile Workforce Planning as the next evolution in thinking; a step change from a linear process that results in a plan, to a cyclical methodology that results in better business outcomes. I will talk about moving from a fixed process that focuses exclusively on the distant future, to an iterative approach that incorporates all three horizons of workforce planning, is flexible in response to change and better leverages people analytics. I look forward to seeing you there.
Footnotes
PwC, 22nd Global CEO Survey, 2019
Gartner, 2018
This post appeared previously on CIPD Events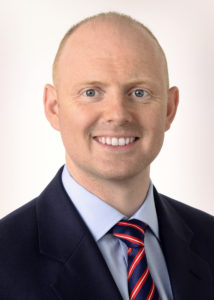 Adam Gibson is a global leader in Workforce Planning, creator of the Agile Workforce Planning methodology and a popular keynote speaker.  He has successfully implemented and transformed workforce planning and people analytics in businesses across both the public and private sector. As a consultant, he advises company executives on how to create a sustainable workforce that increases productivity and reduces cost; he is also the head of CIPD's workforce planning faculty.