This week saw the announcement of Oliver Hart and Bengt Holmström as this year's winners of the Nobel Prize in Economics. Their work on contract theory helps us understand the complex relationships between employees and employers, as well as between shareholders and executives.
We all find ourselves in positions where we need others to work in our best interest rather than their own self interest. In these circumstances, contracts are used to overcome conflict of interest. When it comes to the workplace, particularly for the knowledge worker, some of our work is easy to measure whilst much of it is not.
From the 1970s, Holmström conducted extensive analysis of people, performance and relationships to understand the incentives that shape our behaviours. In doing so, he created a basis for contracts that can drive the holistic outcomes we want whilst avoiding the perverse behaviours that come from rewarding some narrow goals.
Years later, Hart contributed incomplete contracts to a new branch of contract theory. If a contract cannot codify every possible outcome, which party owns the final decision? These theoretical tools allow for the leverage of control rights against other reward and recognition options.
The applications for contract theory in a knowledge economy are as plentiful as they are diverse. From a workforce planning perspective, the theory cuts to the heart of how to deliver and sustain both change and business as usual: from understanding the impact of broader markets when assessing the performance of a CEO; to the pay, benefits and bonus structure of temporary and permanent staff.
This is a tremendous and well-deserved accolade in what, I hope, will prompt a leap in real-world workforce planning and talent management.
---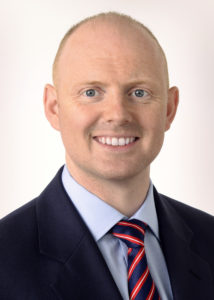 Adam Gibson is a global leader in Workforce Planning, creator of the Agile Workforce Planning methodology and a popular keynote speaker.  He has successfully implemented and transformed workforce planning and people analytics in businesses across both the public and private sector. As a consultant, he advises company executives on how to create a sustainable workforce that increases productivity and reduces cost; he is also the head of CIPD's workforce planning faculty.